Tuesday, October 21, 2008
twilight review : book 1 ^^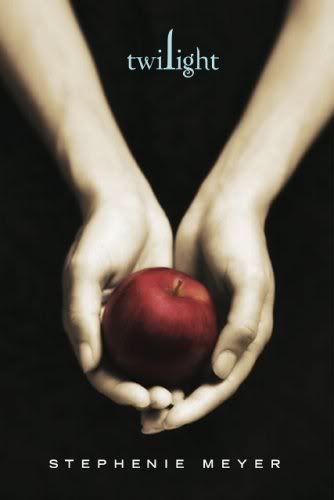 Twilight
Written by: Stephenie Meyer
"The forbidden fruit tastes the sweetest..."
Z-O-M-G. This book is freaking awesome!! Geez..
Okay, so Twilight adalah buku pertama dari Twilight Saga karangan Stephenie Meyer. Dengan tema percintaan yang tak "normal", buku ini TERLALU menarik untuk tidak dicermati per halamannya dengan senyuman, desahan, teriakan, dan kekaguman akan imajinasi sang penulis yang bisa membawa kita tenggelam dalam percintaan antara Edward dan Bella dalam novel ini.
And then the story goes...
Ketika ibunya menikah lagi, Bella Swan pindah ke kota kecil Forks bersama ayahnya, seorang Kepala Kepolisian. Tanpa sadar bahwa takdir telah sengaja mempertemukan mereka, Bella jatuh cinta pada Edward Cullen, seorang vampir. Perasaan yang begitu bergejolak bahkan tak bisa mengiris kenyataan bahwa percintaan yang dihadapinya adalah percintaan terlarang. Ikatan keduanya tak bisa dihancurkan hanya dengan realita yang menyakitkan itu.
"I may not be human, but I am a man..."
Buku ini menceritakan bagaimana mereka memperjuangkan cinta mereka yang bukan hanya sekedar penjara nafsu yang bisa dibuka dengan kunci akal sehat, namun penjara ini ABADI.
Seakan menghadapi dilema, tapi keputusan yang telah ditelan oleh Bella takkan menggoyahkan cintanya pada Edward : "If you stay, I don't need heaven...."
Ohhh... Membaca buku ini tak diragukan lagi ketidakmasukakalannya, kemistisannya, keanehan seorang Bella yang selalu menjadi magnet bahaya, and... it's an addiction :D
Filmnya bakal dirilis tanggal 21 November 2008.
The casts : Kristen Stewart (Bella) and Robert Pattinson (Edward)



*sorry i wrote it in indonesian, cuz i took it from my friendster's books review, lol. too lazy to make another in english ^^*

~twilight addicted~

Labels: twilight